---
Free Recycling Cart Deliveries Extended to October 21!Households in Truckee neighborhoods (not including Tahoe Donner and Glenshire) are eligible for a recycling cart with FREE delivery if ordered by October 21. Carts in these neighborhoods ordered after October 21 will be charged a $56.79 delivery fee. Tahoe Donner residents will have additional time to order as recycling carts will be delivered in October 2020 and Glenshire residents received carts in October 2019. Order by calling TTSD at (530) 583-7800. Never miss a pick-up: download a service schedule and sign-up for weekly e-mail reminders! Inform your renters what to recycle in Truckee: email recycle@townoftruckee.comto have free recycling signs mailed to your home, or you can print out signs by visiting Keep Truckee Green.

Green Waste ending soon!This year's green waste cart service is scheduled to end for the season the week of October 21-25, weather-pending. Green waste dumpster rentals and free self-hauling of green waste to Eastern Regional Landfillare also available until October 31.

Got extra trash?Each household is allowed one 32-gallon can of trash picked up each week. Any overage will be charged for, including trash that exceeds the top of the can and additional trash bags next to a can. Instead, residents can schedule a FREE trash overage online. Up to four times per year, each household can put out up to 3 extra cans (or 96-gallons) of waste which will be collected for FREE. These must be scheduled at least one day before your collection day under your customer account at waste101.com.Extra waste can also be self-hauled to Eastern Regional Landfill. Unlawful use of another household's bear box, placing waste next to it, or dumping in a businesses' private dumpster is illegal and punishable by fines. Please inform your renters how to properly dispose of extra waste!

Winter Servicing:On your collection day, please place your trash cans & recycling carts behind the snow poles! This will ensure the Town's Roads Crew and TTSD can safely plow the roads and collect your trash and recycling.
---

Winter is Coming
Click HERE to view information on:
No Parking Ordinance
Track your Snow Plow
Berms
Winter Info & Driving Tips
Truckee Tourism Improvement District (TTBID)
TTBID is a subcommittee of the Truckee Chamber of Commerce.
TTBID meetings are held every Wednesday of the month.
For board packets and meeting location, please visit
truckee.com/TTBID
. For questions or further information, please contact
colleen@truckee.com
---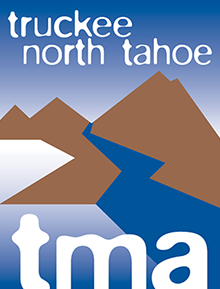 The Town of Truckee and area partners are working diligently to gear up for winter transit services, offering no better way to enjoy the abundant and unparalleled recreational opportunities within the region!

Community leaders continue to focus on improving accessibility and mobility within the region and through these efforts, we have been able to implement a variety of special event neighborhood shuttles, free to the rider bus service, and expanded winter services.

Once again, this winter the Holiday Shuttles will return to Truckee neighborhoods, allowing our guests and residents the freedom of leaving the car behind during one of the busiest times of the year.

These efforts are a tremendous value to the region and we greatly appreciate our funding partners and the community embracing alternative options to the private auto. For more information on local and regional transit options please visit: www.TahoeTruckeeTransit.com.